NURSE T-SHIRTS and HOODIES
Nurse design tees in a variety of cute and funny styles.
---
Nurse Superpower T Shirt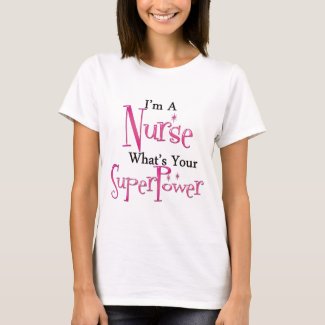 "I'm a Nurse - What's your superpower?" t shirt design in your choice of Hanes or American Apparel shirt styles and colors.
---
Nurses are here to save your butt, not kiss it t-shirt
Sure to get lots of laughs and they make great gifts for other nurses. Several shirt styles available in your choice of many colors.
---
"Doctors Diagnose - Nurses Cure" t shirts
T Shirts and Hoodies in your choice of styles and colors.
---
Nurse Molly Skull Tees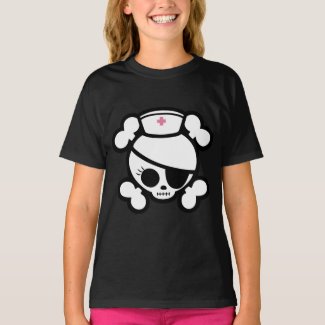 Cute nurse's pirate skull and crossbones emblem. Many colors available...
---
---