NURSE STAMPS
Custom Nursing Themed U.S. Postage Stamps in a variety of styles. These can be used as an added touch to your graduation invitations or other mail correspondence.
Most styles are available in several sizes, and you can select from different denominations for the correct postage amount for the item you are going to mail.
---
Nurse Cap Graduation Postage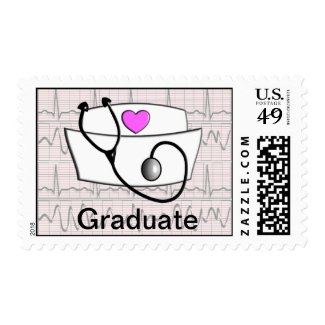 Medical Graduation postage "Graduate", cardiac rhythm strips background with black stethoscope design and nurse cap. Perfect for those graduation invitations.
---
I'm A Nurse Postage Stamps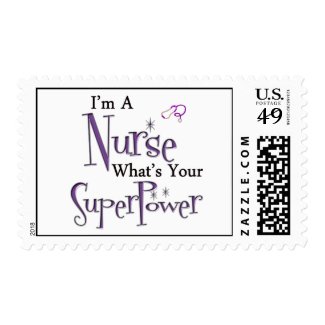 "What's Your Superpower".
---
Registered Nurse, Pink Cross Swirls Stamps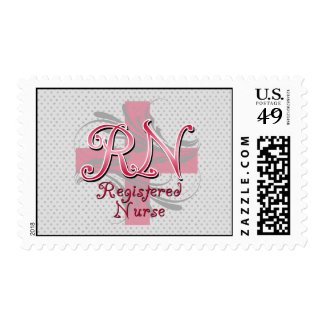 Registered Nurse, RN with a pink cross and gray and white polka dot background, and gray swirls. A fanciful and fun text design that's great for the recent nursing school graduate, or the medical woman who loves pink and caring for others in a hospital or doctor's office setting.
---
Nurse Graduation I Did It Postage Stamps
Syringe and nurse cap design, "I Did It", perfect for those matching invitations. Nurse created for nurses.
---
Personalized Nurses Postage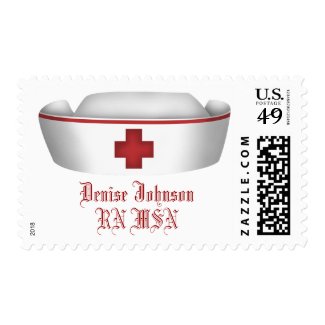 Great postage featuring a nurse's cap with your name and title; RN, LPN, LVN, Retired... just type in any designation you choose when ordering. Great for everyday mail or for graduation invitations!
---
Vintage Retro Registered Nurse : RN Postage Stamps
Vintage nurse on the phone in a hospital setting sometime in the 1940's or 50's. Black and white retro illustration celebrates the nursing profession.
---
Purple Damask Caduceus Nurse RN Postage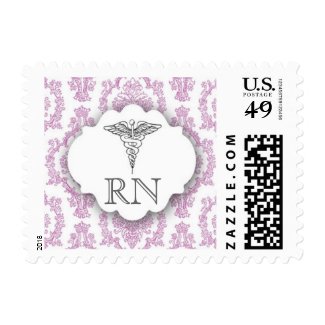 "RN" text can be customized to any other designation at time of order.
---
Black and Hot pink RN Damask Caduceus BSN Postage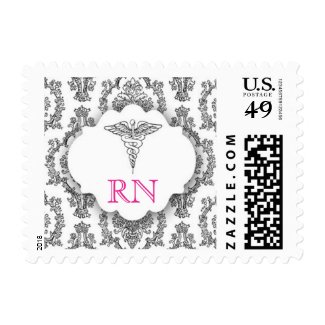 (RN text can be personalized to any other designation). Pair our stamps with their matching invitations and announce your graduation in style! Also makes a great unique gift!
---
Registered Nurse ARt Postage Stamps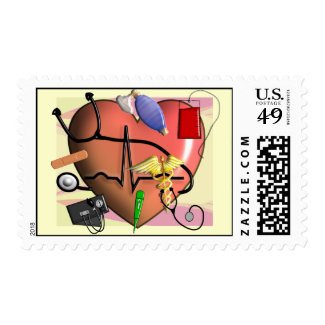 3D graphics created by a nurse. Be proud of your profession!
---
Simple Stick Figure Nurse Stamps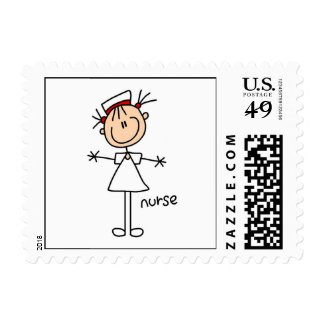 This design also available on nurse t-shirts, cards, stickers, tote bags, magnets, mousepads, hoodies, keychains, and more.
---
Bear Nurses Rock Postage Stamps
Whether you are an RN, LPN, ER nurse, OB nurse, private nurse, future nurse, or family member of a nurse, you'll love this cute Bear Nurses Rock design.
---
Your Angel of Mercy nursing postage stamp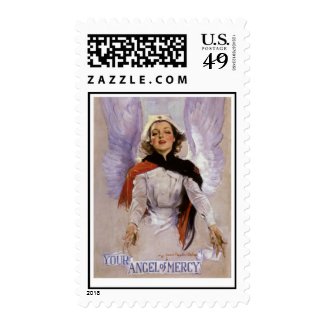 This postage stamp depicts the vintage poster titled "Your Angel of Mercy."
---
Nurses Have Heart Stamps
Perfect for RNs, LPNs, ER nurses, private nurses, future nurses!
---
Nurses do it with Heart Postage Stamps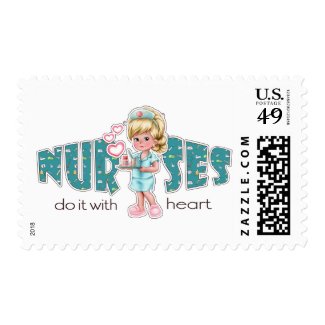 Cute nurse doll graphic.
---
Nurses do it with Love Postage Stamps
---
Cute Kawaii Pink Nurse Ghost Postage
Smiley cute kawaii pink nurse ghost with syringe. Click on the "customize it" button to personalize the design with your name or other text if you wish.
---
Peace Love Nursing Stamp Design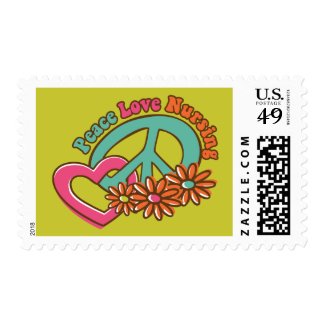 Retro nurse design featuring a peace symbol, heart and groovy flowers in psychedelic colors. Text says PEACE LOVE NURSING. Perfect for your favorite nurse! PinkInkArt original!
---
Nurses Have Heart Vertical Postage Stamp
Vertical design with nursing themed artwork.
---
MORE like this, or create your own custom design: Nurse Design Postage at Zazzle.
---
Latest styles nursing scrubs and nurse shoes from top brands at SCRUBS HQ.
---