MOUSE PADS
Nurse design computer mouse pads in a variety of styles. Decorate your desk with cute and funny nurse-themed designs that look great and protect your mouse from scratches and debris.
---
Nurse Love Print Mouse Pad
9.25" x 7.75" computer mouse pad with whimsical pattern of nurse caps, band-aids, stethescopes, and other healthcare symbols/icons.
---
Nurse Superpower Mouse Pad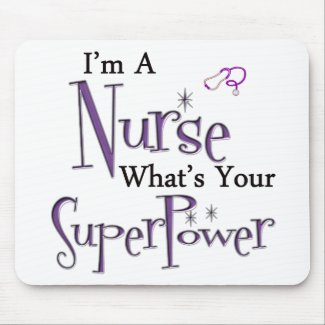 "I'm a nurse - What's your superpower" computer mousepad. 9.25" x 7.75" – Perfect for any desk or work space.
---
Stick Figure Nurse Mousepad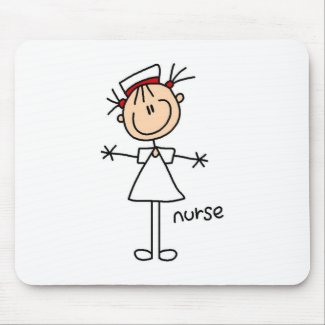 An adorable nurse design featuring a simple stick figure nurse on nurse T-shirts, mugs, cards, stickers, tote bags, and other items great for RNs, LPNs, ER nurses, pediatric nurses, and future nurses!
---
What Would Flo do? Florence Nightingale Mousepad
A great gift for that special nursing student or nurse in your life. Keep your mouse rolling in style on our durable cloth top mousepad.
---
Nurse Jackie Trauma Queen Mousepad
---
School Nurse Powered By Donuts Funny Gift Mousepad
You can use the design tool to personalize with a custom name if you wish.
---
Medical Profession Caduceus Symbol Mousepad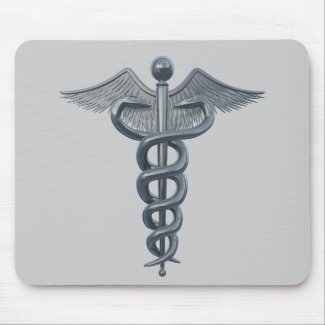 Durable cloth cover is dust and stain resistant.
---
RN Registered Nurse Mousepad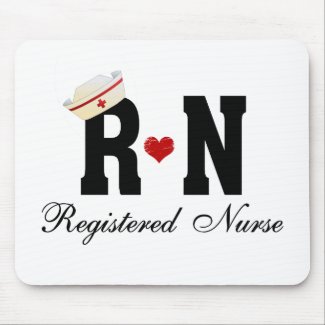 9.25" x 7.75" - nurse cap and heart graphic.
---
Bear Nurses Rock Mouse Pad
Whether you are an RN, LPN, ER nurse, OB nurse, private nurse, future nurse, or family member of a nurse, you'll love this cute Bear Nurses Rock design on nursing T-shirts, hoodies, mugs, bags, cards, stickers, stamps, and other nursing apparel and gifts.
---
Registered Nurse Customizable Gift Mousepad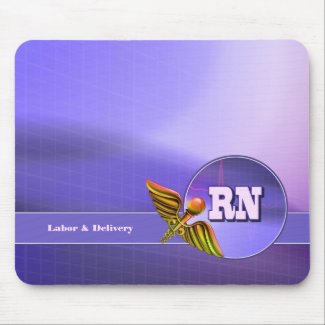 Can be personalized with any name or department/specialty.
---
MANY MORE like this at Nurse Design Mousepads at Zazzle.
---
Latest styles nursing scrubs and nurse shoes from top brands at SCRUBS HQ.
---