NURSE JACKETS
Nurse design track jackets, fleece jackets, and hoodies in a variety of styles for men and women.
---
Nursing Women's Hoodie: The Art Of Caring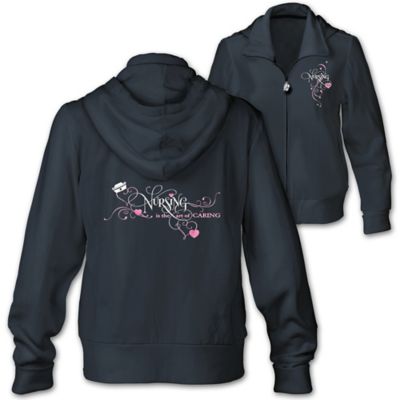 This versatile nursing women's hoodie brings recognition to this honored profession with warm sentiments about nurses embroidered on the front and back. A custom design available only from The Bradford Exchange, this practical and comfortable charcoal gray hoodie is crafted in a machine-washable cotton blend. The front showcases the word "NURSING" in embroidered white script along with a pink heart sparkling with faux gems. The back is inscribed with "NURSING is the art of CARING" along with a nurse's hat and more pink hearts. Several colors available.
---
Nurse RN Cares Jacket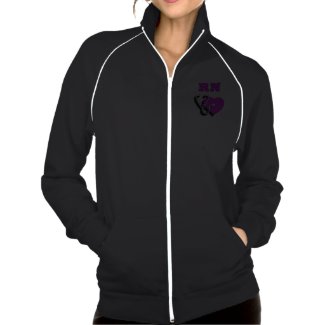 This best-selling California Fleece track jacket by American Apparel is extra thick for added warmth, yet it's breathable. Several colors available.
---
---