NURSE COFFEE MUGS
Cute and Funny Nurse design ceramic coffee mugs in a variety of styles. Some of these nurse mug designs can also be personalized with name and credentials.
---
Nurse Love Print White Background Coffee Mug
Ceramic mug has a large handle that's easy to hold and comes in 11oz and 15oz sizes. Dishwasher and microwave safe. Makes a great gift!
---
Super Nurse Mug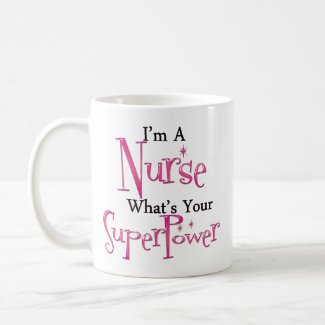 I'm a nurse. What's your superpower?
---
Stick Figure Nurse Custom Name Mug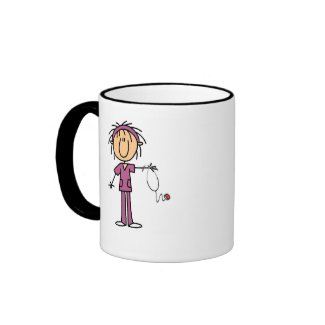 Female stick figure nurse design ceramic coffee mug. Personalized with any name or caption text. This design also available on t-shirts.
---
Nurse Lolly Skull Mug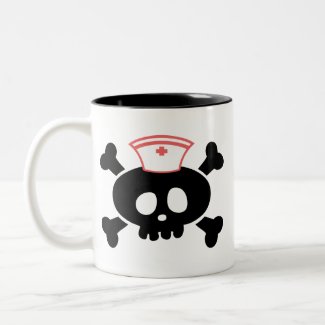 Nurses of the Caribbean series Naughty Nurse Lolly, pirate skull and crossbones with nursing cap. Black, white or pink designs, on t-shirts, hoodies, cards, gifts.
---
Aunty Acid Nurse Mug
Bring fun and humor to a nurse,s day with the amusing words and design on our travel mug. Ceramic/plastic. Dishwasher/microwave safe. 6 1/2" high; holds 16 oz.
---
The Prescription Coffee Mug
A great gift for coffee lovers, and coffee addicts. This hilarious ceramic coffee mug looks like a perscription medicine bottle, and the label is filled with hilarious puns about coffee.
---
---
MANY MORE like this at Nurse Design Mugs at Zazzle.
---
Latest styles nursing scrubs and nurse shoes from top brands at SCRUBS HQ.
---