CLIPBOARDS
Prestige Medical Pink Nurse Assist Clipboard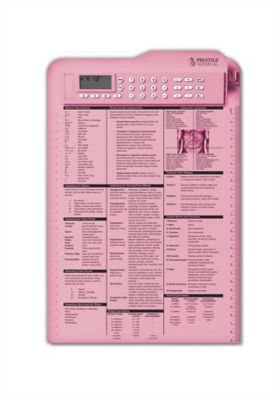 PThis clipboard is the perfect quick reference tool for nurses. It combines clock timer alarm and calculator functions and features 13 different diagnostic and assessment guides. Guides include EKG interpretation guide pupil dilation gauge weight and volume equivalents guide medical abbreviation guide and imprinted ruler. Prestige Style Number 3309.
---
White Nurse Assist Clipboard
Prestige Medical Prestige Medical Nurse Assist Clipboard - Features a clock, timer, alarm and calculator. Constructed of heavy-duty ASB plastic. Includes one L1131 battery. Dimensions 13. 5" x 9".
---
Medical Team Personalized Clipboard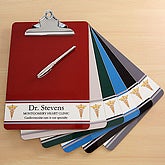 Any 3-line custom personalization you choose such as a name, medical practice, tag line, etc. Our exclusive caduceus design is available in 6 color options, making this perfect for any doctor's office!
---
Think Medical Think Medical Reference Guide Clipboard Calculator
The most handy tool for medical students and professionals is here. Think Medical's Reference Guide Clipboard Calculator is a must have. It features medical abbreviations, pain assessment and scale, lungs sounds along with a list of other helpful references. It has an intergrated solar powered calculator, pen clip and is constructed with heavy duty plastic.
---
---
Latest styles nursing scrubs and nurse shoes from top brands at SCRUBS HQ.
---