NURSE GREETING CARDS
Nurse themed birthday, greeting, and note cards in a variety of cute and funny styles. The text on most of these card designs can be customized... great for birthdays, retirement party, nursing school graduation, congratulations, thank you and any other special occasion.
---
Little Girl Nurse - Retro Happy Birthday Card
"Happy Birthday" text can be customized for other occasions, such as graduation, congratulations, etc.
---
Funny Old Nurse Birthday/Retirement Card
"Old Nurses Never Die - They Just Lose Their Patients" - the text on this card can be customized to say whatever you want it to for other occasions.
---
Happy Birthday Nurse Cartoon Cards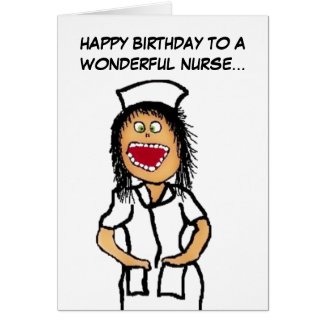 The text on inside and outside of this card can be custom printed with any text.
---
Betty Boop Nurse Classic Note Card
The nursing profession just got a lot cuter thanks to Betty Boop! Full color note card. Picture on the front, blank inside for your message. 5W x 7W inches.
---
Sweet Nurse Angel Cupcake Greeting Card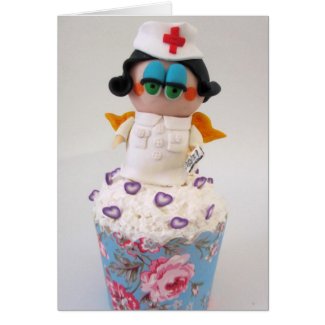 Image by Crabmuse: This image is based on a cupcake I made with polymer clay featuring a kind and admirable nurse/carer. Why not send it to someone who cares a lot about you or looks after you with loving care?!
---
For A Caring Nurse Birthday/Greeting Card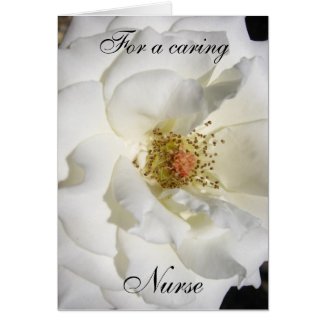 *All text on this card can be custom printed to say whatever you want it to say!
---
Funny Custom Nurse Birthday, Wise Owl Humor Cards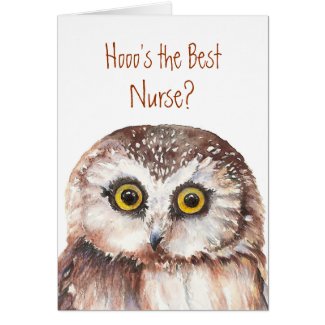 "Hoo's the best nurse - You are!" text can be personalized to say anything you want it to say.
---
Nurse Cards
This is an all occasion card for the education professional. Use this exciting color-block design for notes, greetings, birthday, to say thank you or congratulations.
---
MORE like this, or create your own custom design:t Nurse Design Greeting Cards at Zazzle.
---
Latest styles nursing scrubs and nurse shoes from top brands at SCRUBS HQ.
---