NURSE PINBACK BUTTONS
Nurse themed pinback buttons in a variety of cute and funny styles. Attach them to backpacks, bag straps, baseball caps, or wherever.
---
---
Ninja Nurse Pins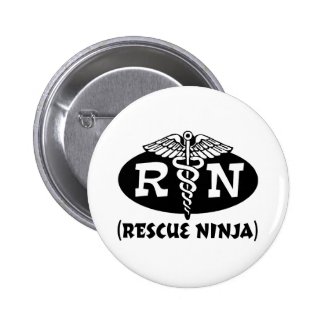 Five sizes from 1.25" to giant 6" in diameter.
---
NURSING BUTTONS (set #3)
Pack of 12 assorted buttons. These beautiful 1.25" nursing buttons are wonderful alone, but can also be used for scrapbook pages, handmade jewelry items, stocking stuffers, badge reels, cupcake toppers, and gifts.
---
Nurses Call the Shots Button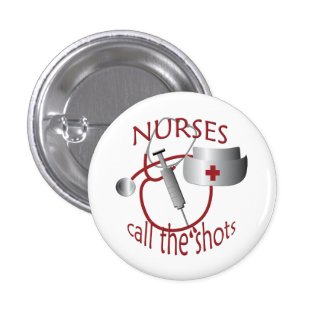 Both round and square buttons available.
---
Personalized Stick Figure Nurse Buttons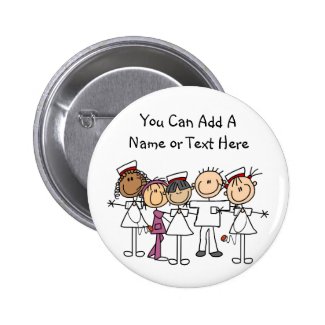 Your choice of round button in several sizes or 2" x 2" square.
---
Personalized Blonde Stick Figure Nurse Button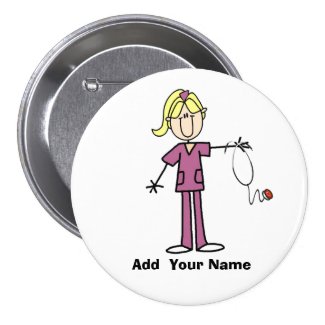 Customize with any name.
---
Personalized Brunette/Brown Hair Stick Figure Nurse Button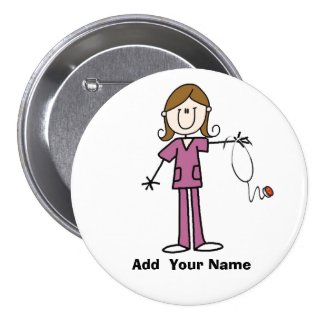 Button with a brown haired female stick figure nurse with a stethoscope, great for RNs, LPNs, ER nurses, pediatric nurses, OB nurses, and future nurses! Easy to personalize before ordering!
---
Personalized African American Nurse Button
Button with an African American female stick figure nurse with a purple uniform and headband.
---
Arr Enn Nurse Skull Pin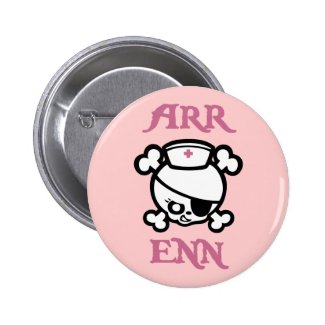 Cute nurse's pirate skull and crossbones emblem, with "Arr Enn" in piraty lettering. Round button available in 5 different sizes.
---
Nurse Rackam Pins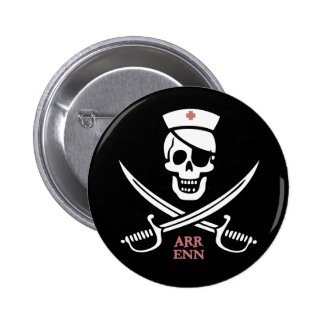 Captain Jack Rackam pirate skull flag emblem, with a nurse's cap and, "Arr Enn!" in pink piraty lettering.
---
Flaming Arr Enn Pinback Button
Pirate skull and crossbones with nurse's cap and hot-rod flames in half-tone color. Clean, cool design, t-shirts, sweats and gifts.
---
Nurse Superpower Button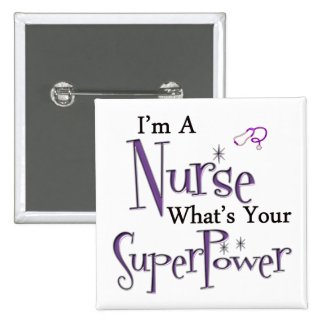 Funny caption of "I'm a nurse... what's your superpower?"
---
Keep Calm & Nurse On button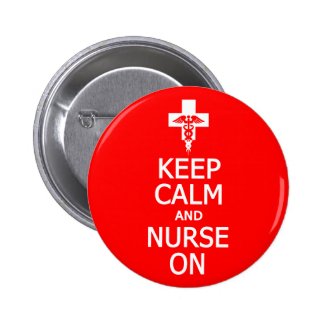 This design available on round and square button styles in sizes ranging from small to gigantic.
---
You can not cure stupidity! button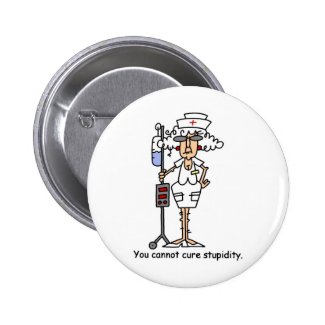 These hilarious funny products are sure to get a laugh anytime.
---
Nurse Owl Button
A fun animal design.
---
Superb RN IV Pinback Buttons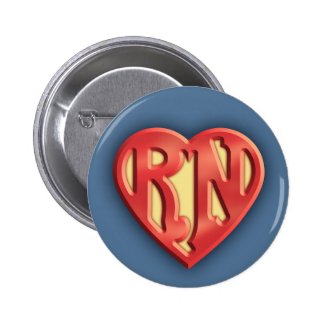 Superhero emblem for nurses; a heart-shaped border with "RN" lettering. Red/yellow graphic, on Buttons, t-shirts, sweatshirts, cards, gifts.
---
Nurse .. Will Work For Donuts Pin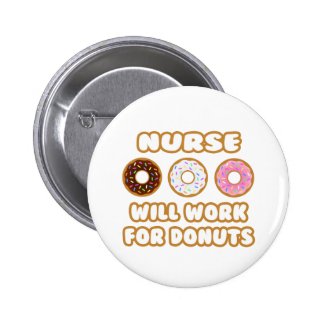 This design is also available on other apparel and gift items. Click through for more info...
---
MORE like this, or create your own custom design at Nurse Design Buttons at Zazzle.
Also see: LAPEL PINS for insignia and tac pins.
---
Latest styles nursing scrubs and nurse shoes from top brands at SCRUBS HQ.
---